WE ARE UNDER THE "WELCOME TO GOLDEN" ARCH

DRIVING DIRECTIONS:

Take the Washington Ave exit off of Colorado Highway 58. Go south on Washington Ave to the Golden downtown area. We are located about 30 feet N of the "Welcome to Golden" arch over Washington Ave. We are on the East side of Washington Ave. Free parking on the streets, and public parking ramp East of our building.

MAPS:

Getting to Golden: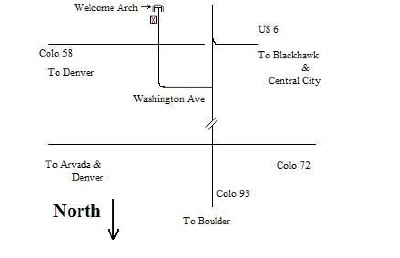 Once in Golden: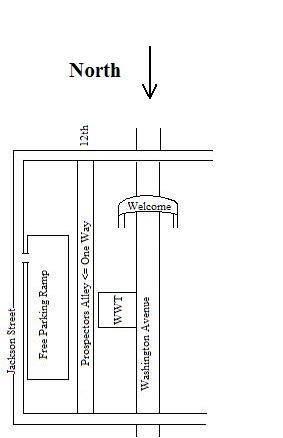 FREE PUBLIC PARKING IN BACK OF BUILDING!

1111 WASHINGTON AVE SUITE 105 GOLDEN, CO 80401 (303) 279-1844

Tuesday - Friday 10:30a.m. - 6p.m. Saturday 10:30a.m. - 3p.m.